So everything is set. The SEGA Mega Drive Mini 2, which is set to be released around October 27th in Japan, US and Europe, already has its game list announced.
As expected, there were huge differences between the game lists of the Japanese and US/Euro versions, with some surprises, shocks, excitements, and disappointments. One thing that is great though is the bonus content where we get to play the games that were never released before. From the looks of things, the SEGA Mega Drive Mini 2 is definitely going to make an impact since there will be more games to play and it offers more than the first Mega Drive Mini.
Something isn't quite right though.
When I saw the Japanese game list of the SEGA Mega Drive Mini 2, I was like "Wow! They have got cool Genesis and Mega CD games that I couldn't get to play." But possibly due to the language barrier or some legal issue, this isn't happening with the models launching outside of Japan.
The SEGA Mega Drive Mini 2 games list
While I was aware that some changes on the game list might occur since gamers from different regions will have different tastes, I was hoping that the SEGA Mega Drive Mini 2 games list would at least be more exciting since there will be Mega CD games included.
Due to this disappointment, I am already saving up to buy the Japanese version of the SEGA Mega Drive Mini 2 instead.
Before we can get to the my reasons, I want to make something clear. While so many people had anticipated and even begged for Snatcher and Rocket Knight Adventure to be included, I thought the opposite. I want to see them in the console but I was aware that there is a little possibility of that happening given Konami's situation and that Snatcher was already in the TurboGrafx-16 Mini. As I had guessed, neither game made it and while I was a bit sad I also understood that this was never going to happen. We win some and we lose some.
Why I would buy the Japanese SEGA Mega Drive Mini 2
Here are the reasons why I would buy the Japanese version of the SEGA Mega Drive Mini 2 instead of the US/Euro version.
New Japanese Genesis games to explore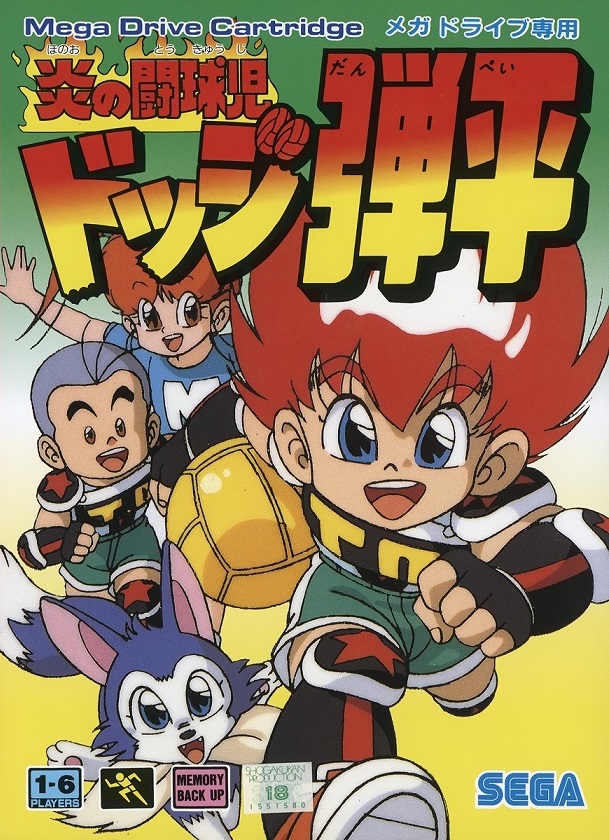 Now I assure you, I know the list of the Genesis games on the US/Euro version is great. There are several top games that won't be shown on the Japanese release such as: Desert Strike, VectorMan 2, Rainbow Islands: Extra, Elemental Master, etc. It's just that I always like to see what the imported Genesis games look like, especially those from Japan.
When I saw the game list trailer of the Japanese SEGA Mega Drive Mini 2, I spotted some new and interesting Japanese games to play. Games like Nadia: The Secret of Blue Water, Magical Taruruto-kun and Honou no Toukyuuji: Dodge Danpei really caught my attention there due to its unique gameplay and story. I had never played them and I am really looking forward to doing so when I buy the Japanese console.
In contrast to the US/Euro version, I have already played and finished most of the games. It would be no fun trying to play them again in my view. I always love to explore games that I haven't played before, that I missed the first time around.
This is the beauty of retro gaming today.
In addition, there are some questionable inclusions. Outrunners, while a great arcade game, fared poorly on the Genesis because of the hardware limitations but that is something I can get use to it. But why would they put ClayFighter in there is a headscratcher. ClayFighter may have made some good reviews in the past but the reviews don't look too good these days and not many simply don't like that game.
It's also sad that there would be no quiz games coming to the US/Euro. Just imagine the players having to answer questions from modern times as well as all about SEGA. It could have been a family fun quiz game to play. Although it is understandable given the large amount of Japanese text which would require a lot of translation work to be done.
Despite a few shortcomings, the Genesis line up is good in my opinion and didn't play a big role in my decision.
Mega CD games in US/Euro version is outnumbered in the Japanese version
The huge difference in the Mega CD category between the Japanese version and the US/Euro version played a major part in my decision to purchase the Japanese version of the SEGA Mega Drive Mini 2.
First of all: why will the US/Euro version get only 12 Mega CD games compared to 20 in the Japanese version? If we do the math, the Mega CD version represents only 20% of the game library on the US/Euro version compared to 33% in the Japanese version. I believe the US/Euro version deserved to have more Mega CD titles as well because it is the SEGA Mega Drive Mini 2 after all. Though I do believe that there could have been an equal distribution among the SEGA Genesis and Mega CD titles in both versions.
The main baffling part are the Mega CD titles that would appear in the US/Euro version and the omissions. Why Sewer Shark? It hasn't aged well and I find it an average Mega CD game nowadays. It was one of the FMV titles in Mega CD that was good but most weren't good, something that ruined the image of the Mega CD. I would have given Sewer Shark inclusion a pass, but…
Omitting the Lunar series and Popful Mail makes no sense. They are among best Mega CD titles of all time and are rated highly even in the West. Not only that, these games are already fully translated and voiced in English. To not have them in the SEGA Genesis Mini 2/SEGA Mega Drive Mini 2 is a huge loss and will definitely put off some people from buying it.
Another shocking omission is StarBlade. To not include an awesome 3D rail shooter that no one thought the Mega CD would pull it off is another big disappointment as we are not going to see it in the Western release. Just imagine playing that that game at home and recalling the incredible arcade version. Just pure arcade fun that deserved to be on that list.
All these games are available on the Japanese version of the SEGA Mega Drive Mini 2 which is why I am planning to buy that model. It has several interesting Mega CD games which I haven't tried, such as: Shin Megami Tensei, Wondermega Collection, and some others. The Mega CD game that I am most excited about though is Captain Tsubasa. I remember watching that anime and I was in awe as to how the main character was able to influence many people to become professional footballers.
Captain Tsubasa had seen many successful video games and the Mega CD is one of them. Even though the narration and the text will be in Japanese, I have watched the anime before and had played the earlier Tsubasa 'Football/Soccer RPG' games before. Therefore, I think that I will have a blast playing that game.
Final Thoughts
Despite the fact that I might need to use Google Lens to have the Japanese text translated and I will miss out playing the English version of Ragnacënty (Crusader of Centy), the benefits so far outweigh the cons. The Japanese Mini Drive 2 has better Mega CD titles, new Japanese SEGA Mega Drive games to explore and has more bonus content than the US/Euro version (The Quiz one will be interesting to play). Therefore, I will purchase the Japanese version of the SEGA Mega Drive Mini 2.
Hopefully, SEGA can make a success of the console, whether it be the Japanese version or the US/Euro version and have the Mega Drive Mini 2 cement its place in history as one of its finer mini-consoles.
Weekly newsletter
Get the latest retro gaming news in your inbox